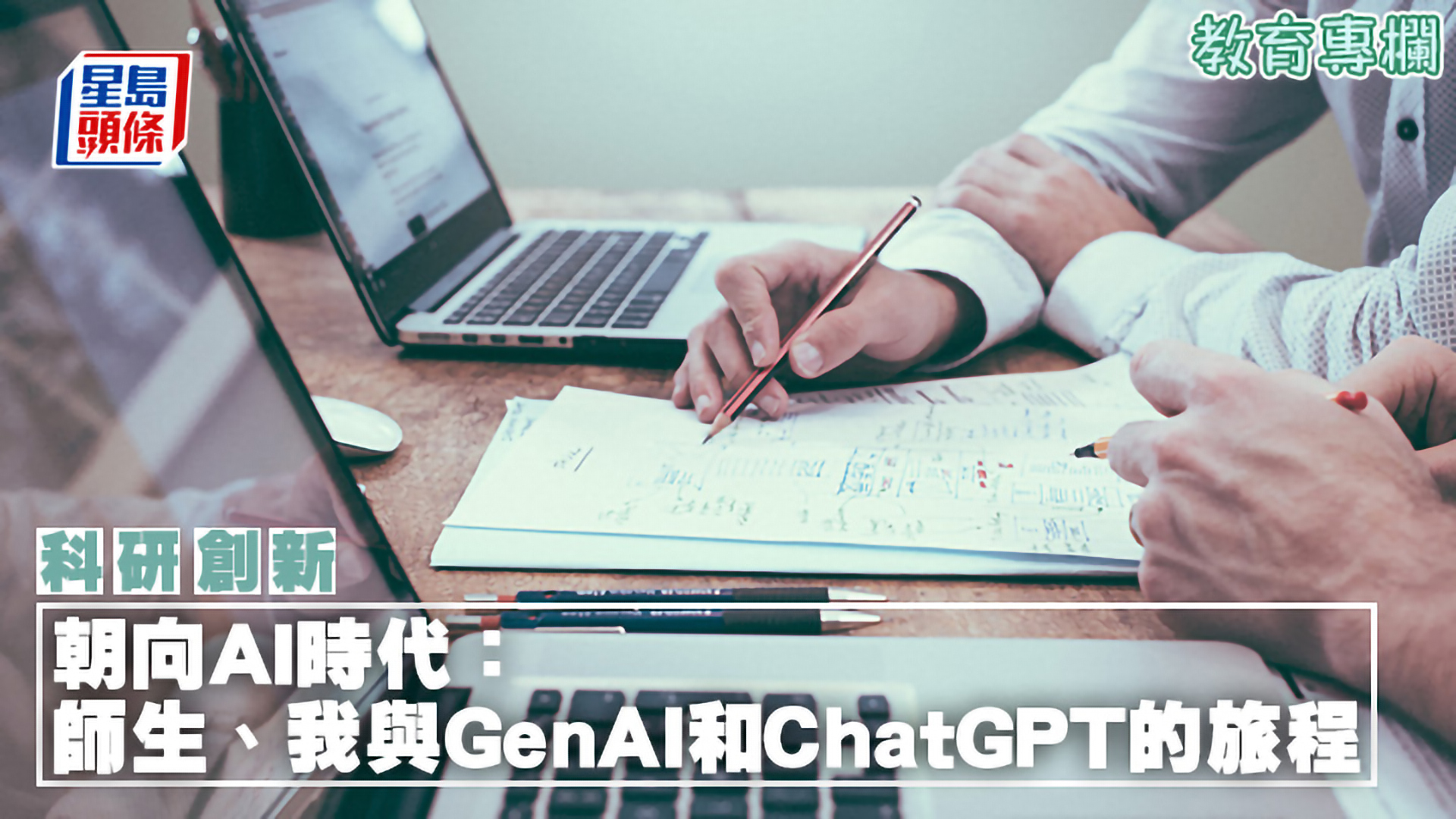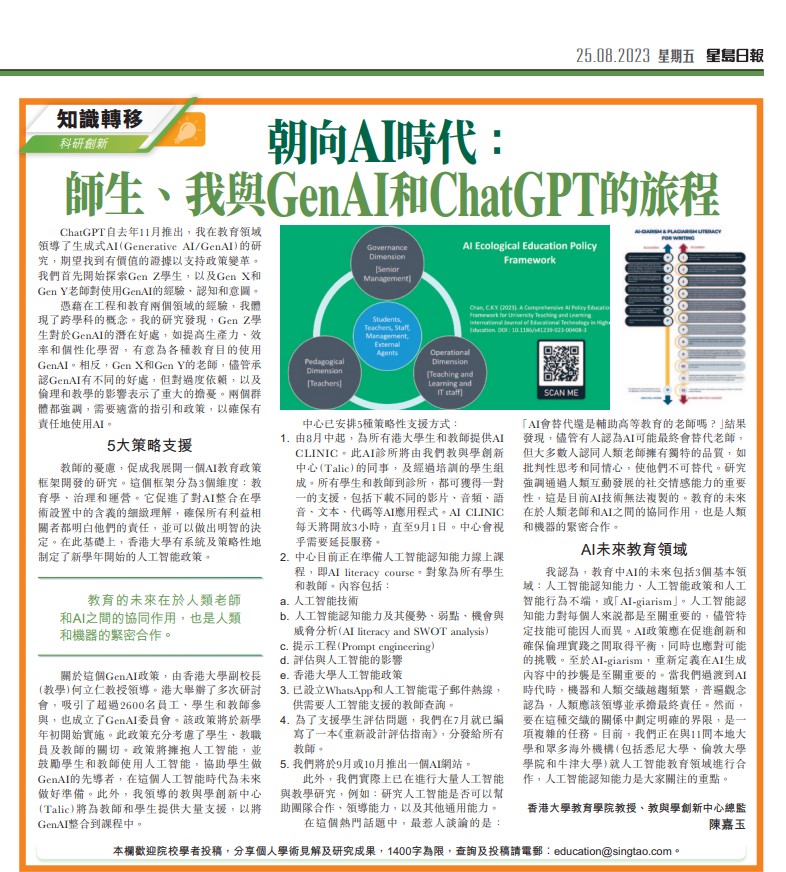 Date: 25 Aug 2023 (Friday)
Channel: Sing Tao Daily
Interested in GenAI, ChatGPT, or AI-giarism in Education? 🤖💡💻Discover the latest research on GenAI in education, uncover the potential benefits and concerns surrounding GenAI, and delve into the development of an AI education policy framework! Don't miss this insightful article by Professor Cecilia Chan, published on Sing Tao Daily. Click here to find out more.